Event Details
Dinner with the Students
Date:
October 25, 2023, 4:30pm
Organizer:
Location:

Weber State University Davis Campus
2750 University Park Blvd, Layton, UT 84041

Price:

Free to NUHRA members and students

Event Type:
iCal link
Join us for dinner with the students!
We love hosting this annual event where working professionals can meet and mingle with our students. They get to learn more about the profession and you get an insight into the emerging professionals (aka soon to be new hires) in the field.
NUHRA members and WSU Intro to HR students for Fall 2023 semester may attend for free.
SHRM members from another chapter may attend for $20.
Scan the QR code below to register.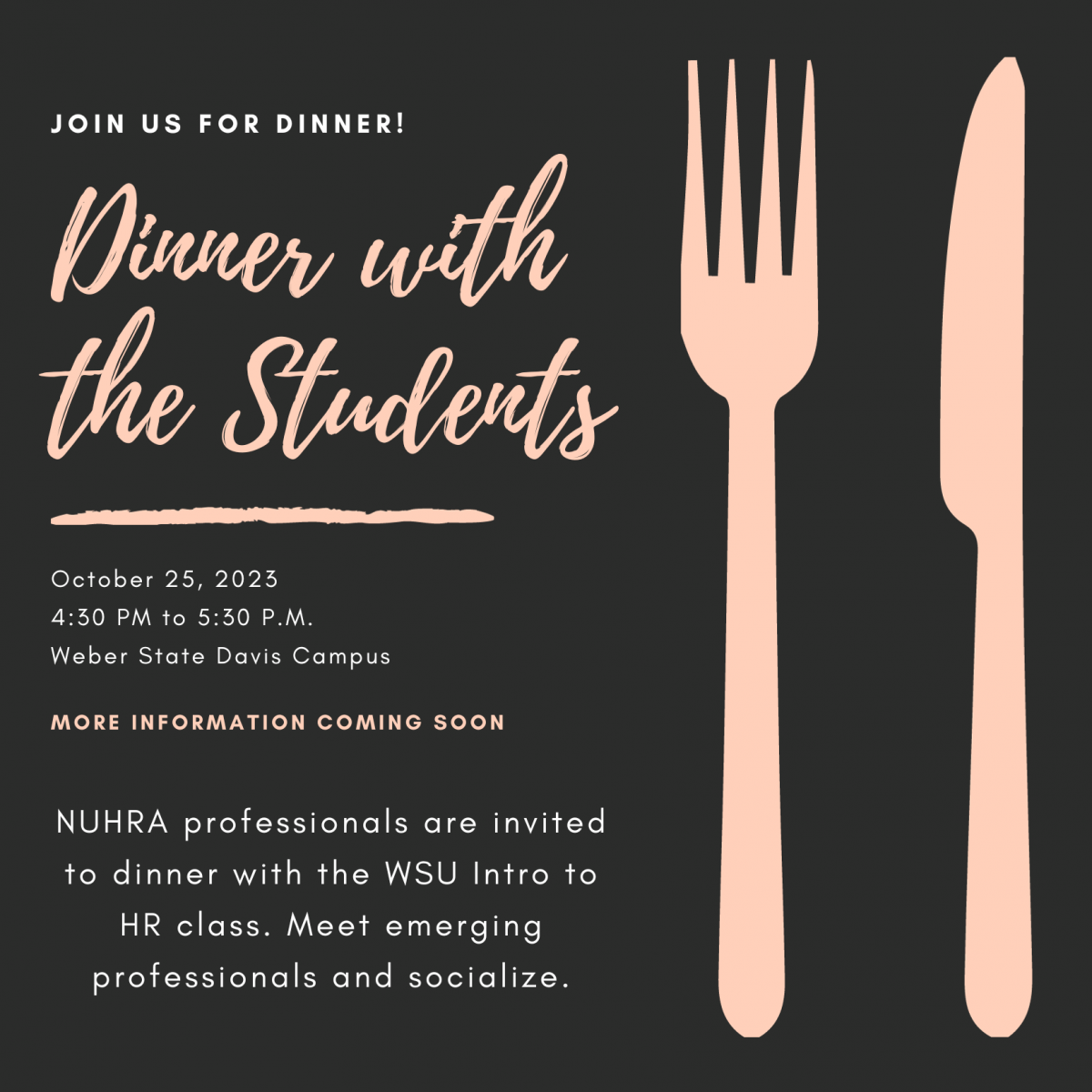 Scan the QR code to register: