Welcome to the Northern Utah Human Resource Association
We are an affiliate of the Society for Human Resource Management. Whether you are new to the HR field or have many years of experience, we are a local starting point for networking, information, professional development, and continued support of excellence in Human Resources.
We welcome your use of this site as a resource, and encourage you to check back frequently for updated information. We also encourage your involvement and suggestions about all of our activities, on the web and off. We look forward to seeing you at an upcoming meeting or event!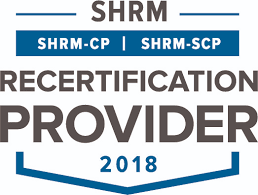 NUHRA Annual Conference
Thank you for all those who attended, sponsored, or spoke at our conference in May! We are excited to announce that we had record turnout along with a record number of donations received for the SHRM Foundation!
We appreciate our members and community members for their continual support.
The money received for the SHRM Foundation will be used by the Foundation to fund scholarships, research grants, and other activities intended to further the profession.
Pricing Structure Changes
To help our members renew their membership each year, we have decided to simplify our fee structure.
Membership is for a calendar year, from January 1 - December 31. Membership renewals for each year are due in or before January each year. Going forward, invoices will be sent at the end of each year as a reminder.
Pricing

Join or renew in January and pay only $150.
Join or renew from Feb. 1 - May 31 and pay $180.
Join June 1 through the end of the year and pay $100.
If you join or renew in November and plan to join for the following year as well, you'll pay only $190 for the 14 months.

If you join or renew in December you'll pay $170 for the 13 months.

Pay Online or Mail a Check

Click here to pay with PayPal for a Professional Membership.
Mail a check:
Northern Utah Human Resource Association Area VI - Chapter 0218 - 100% Chapter,
PO Box 1711
Ogden, Utah 84402-1711
Upcoming Events
See All >
December 20, 2018 -

11:30am

to

1:00pm

Location:

Davis Hospital and Medical Center 1600 W. Antelope Dr. Layton, UT 84041

Attorney Joshua Irvine of Irvine Legal, LLC will present to us on Immigration.

 

...